My pond was as low as I have ever seen it, so I decided to make the best of a bad situation. The last 100 yards of the pond, on the shallow end of the 'finger', was left bare and dry, due to the drought. I knew (according to weather reports), I had at least a week of time to work on it without any chance of rain. I decided to remove the silt that had filled in over time and dig the main 'bed' down deeper to hold more water during future dry times.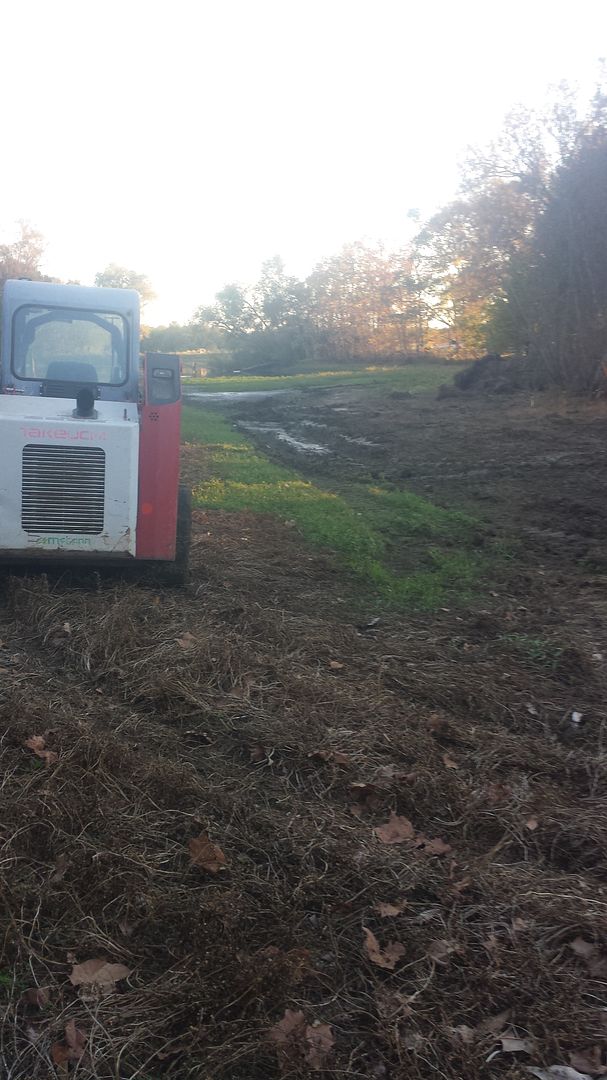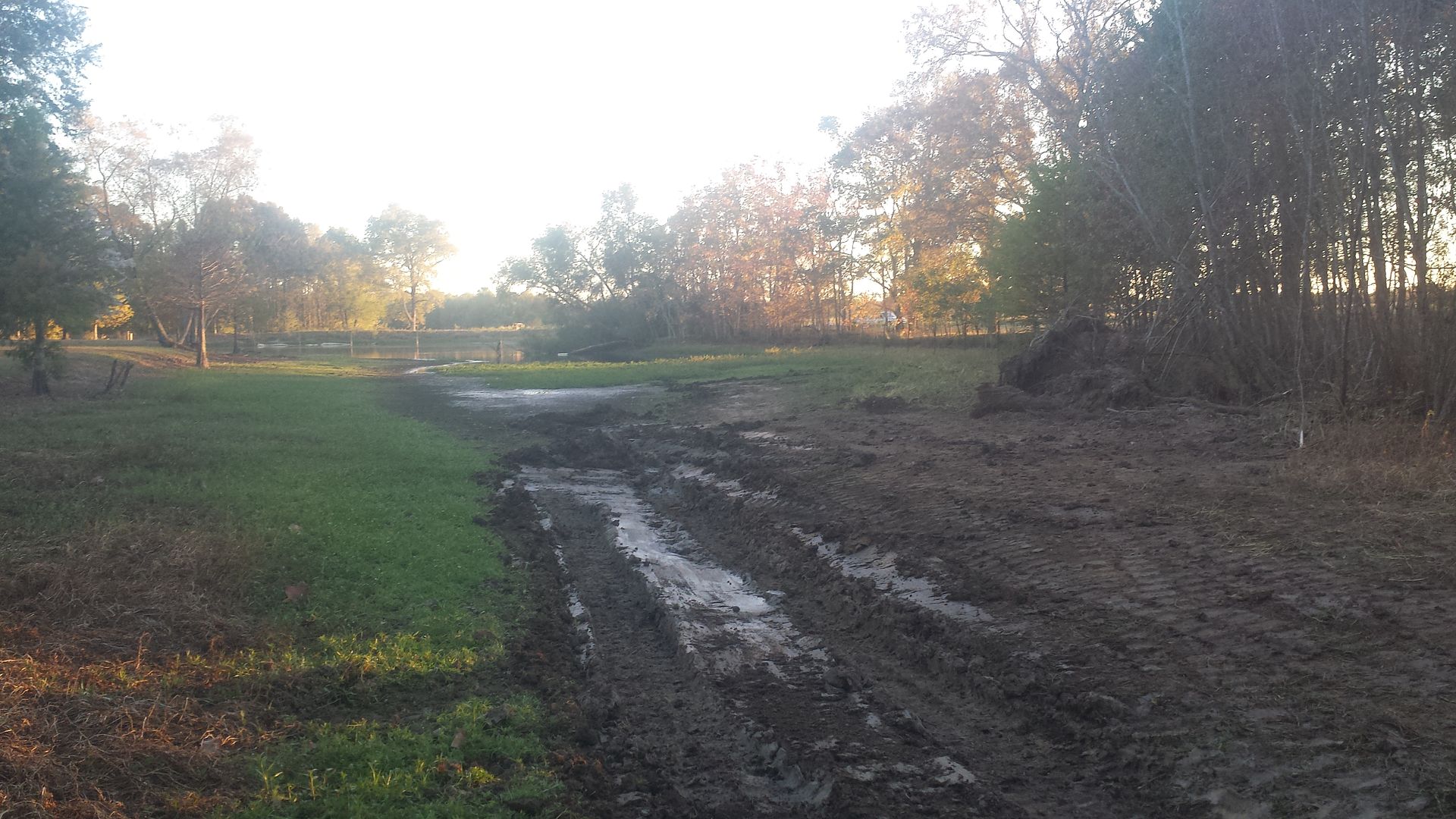 I had to push up some small willow trees near the edge of the finger before starting to remove the dirt and mud.
The main bed area was pretty muddy until I got down to good clay.
The 'crust' broke through at one point, and I stuck the skidsteer. Thankfully the tractor was able to assist in getting out.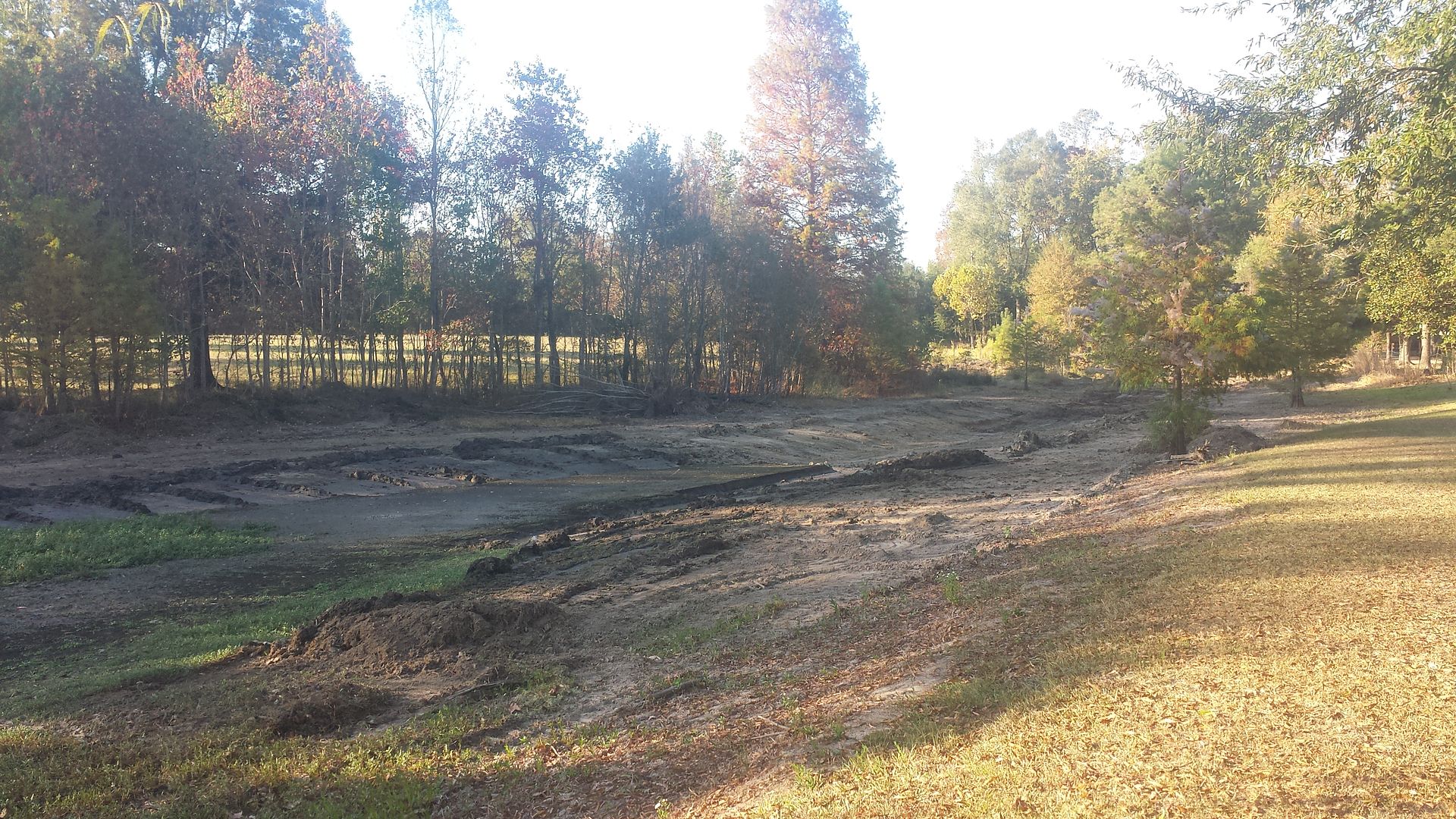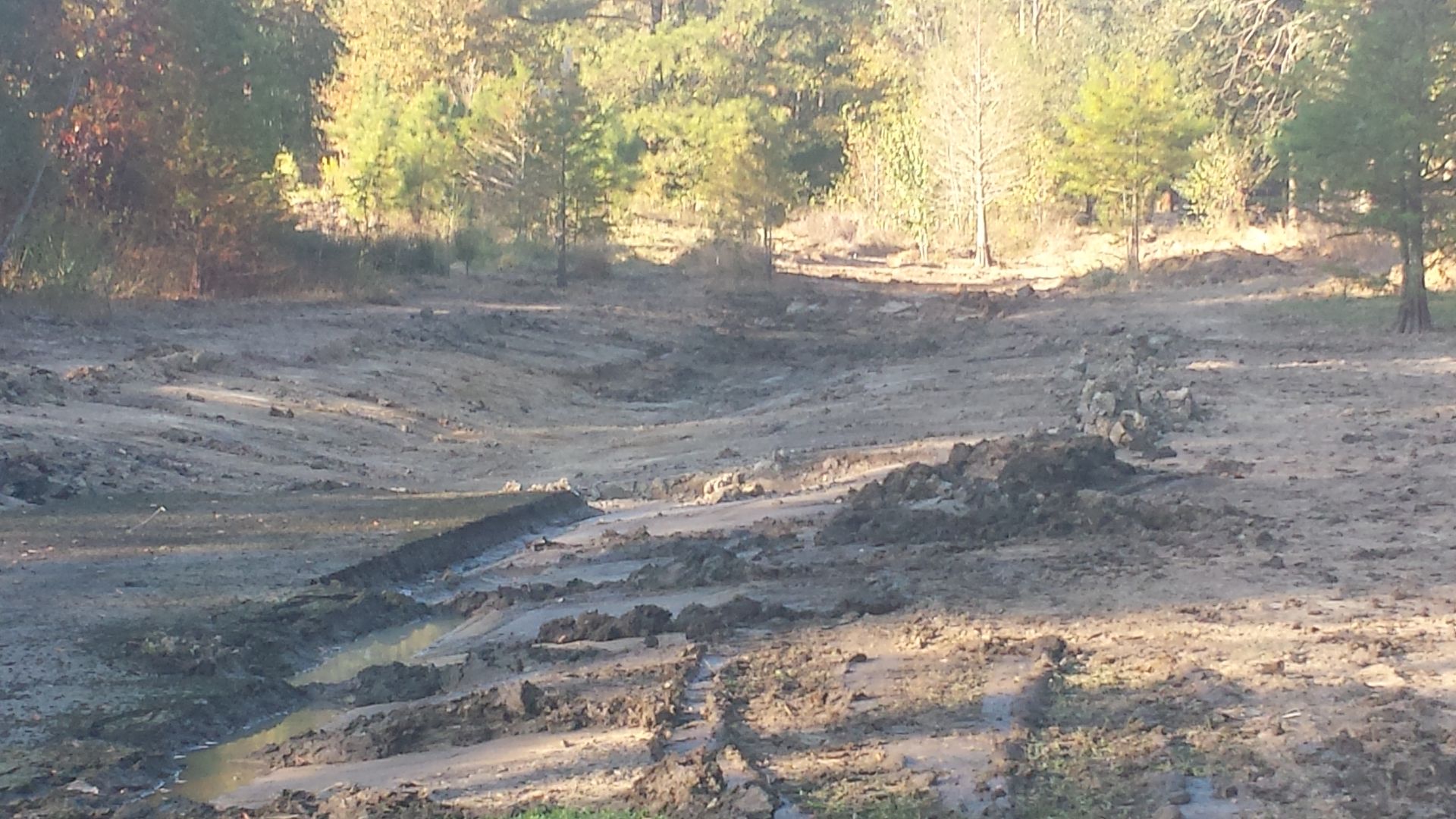 After that, I decided to just 'back-drag' the silt/mud from the center as far as possible, then let it dry for a day before removing it.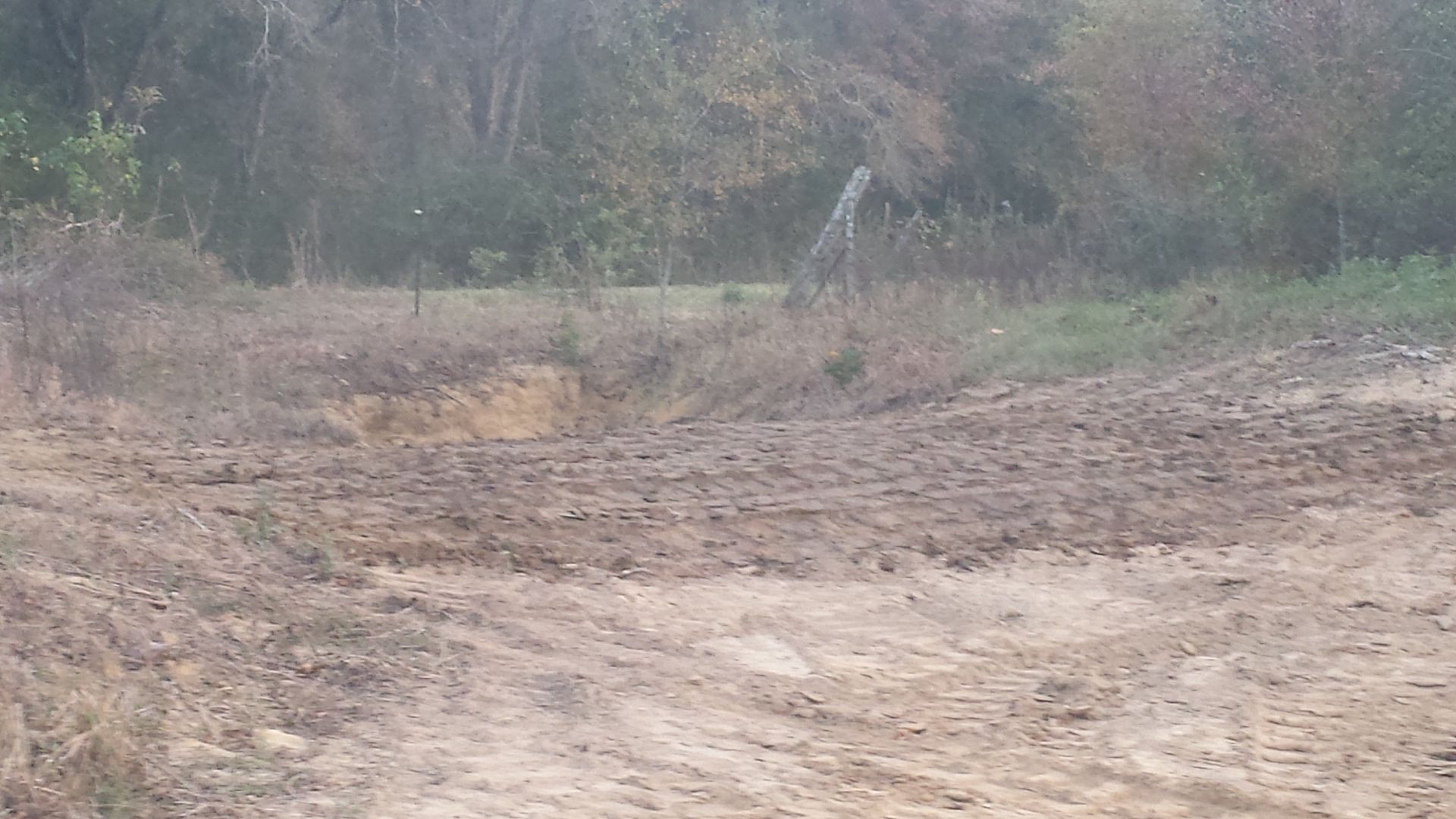 I rebuilt the 'over-flow' at the dam, since it had previously washed away over the years from flooding. I was hoping for some light rains to help it set up, before getting any more floods and planned on cementing it. Appears now that the heavy rains from Patricia may not allow that.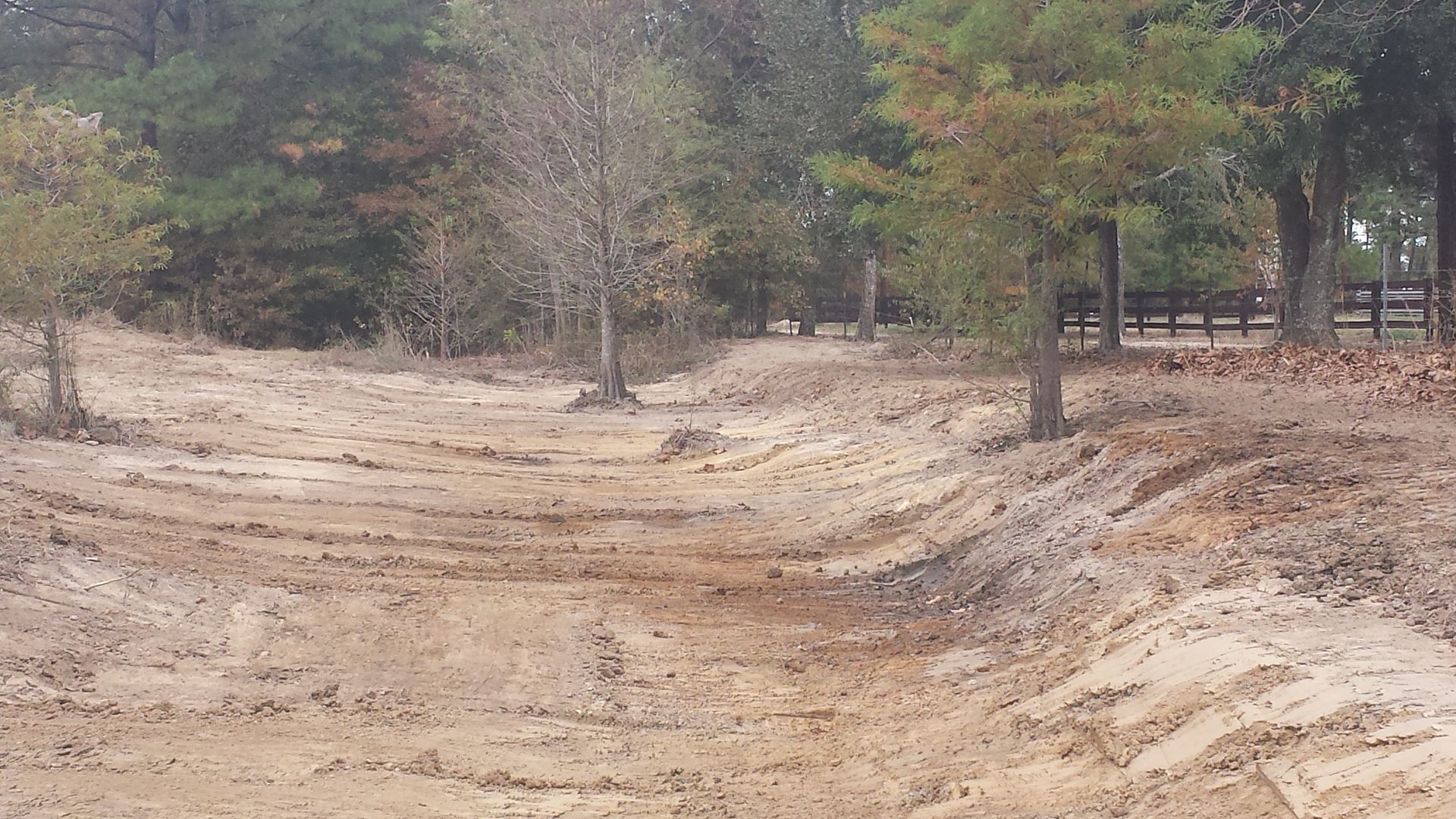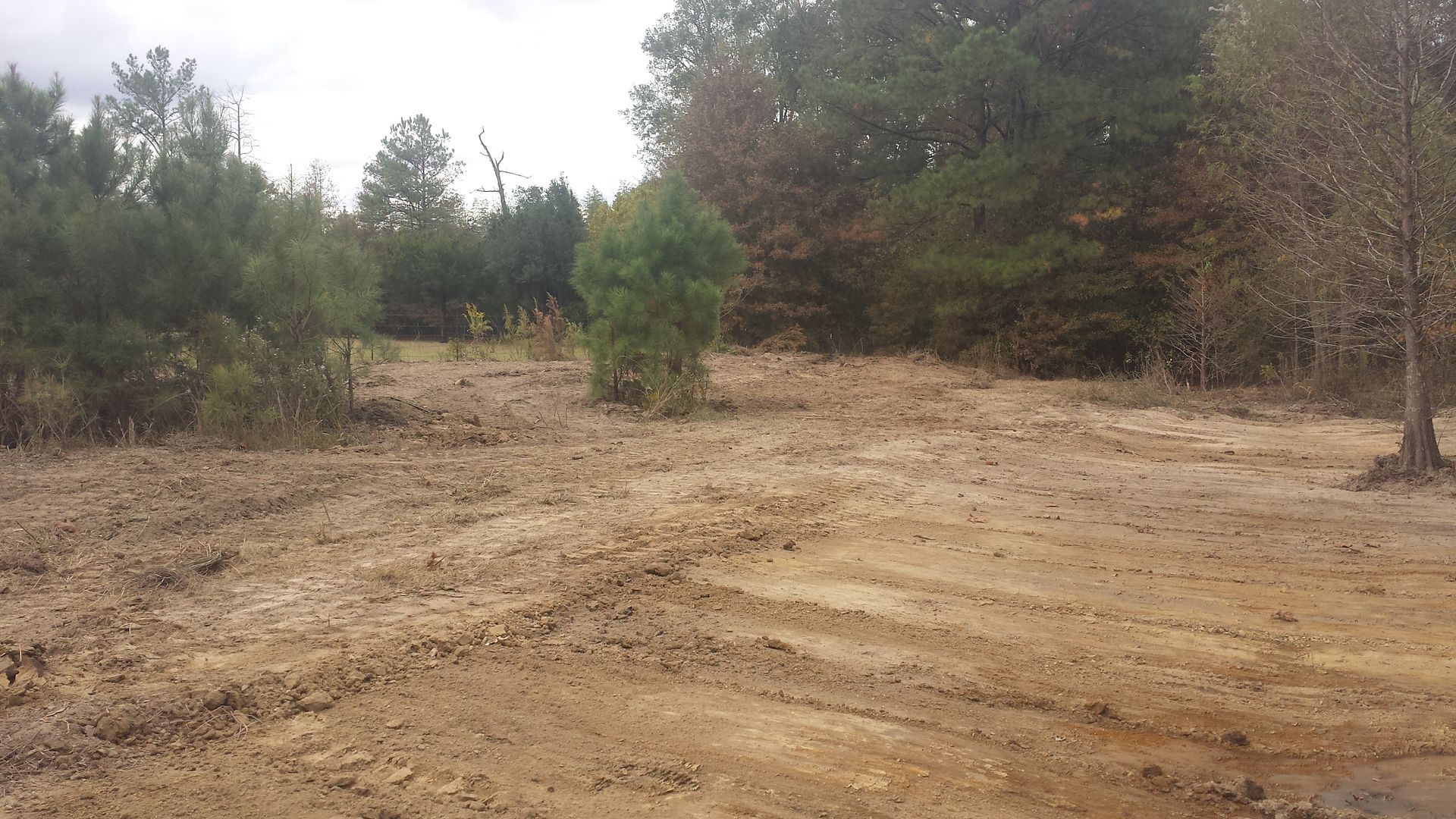 The majority of the dirt/mud removed was stacked on the left side of the finger. Piled up from 1ft to 2.5ft high, then leveled out. Some was put on the right side to level that side out, after back dragging the finger for finished touch.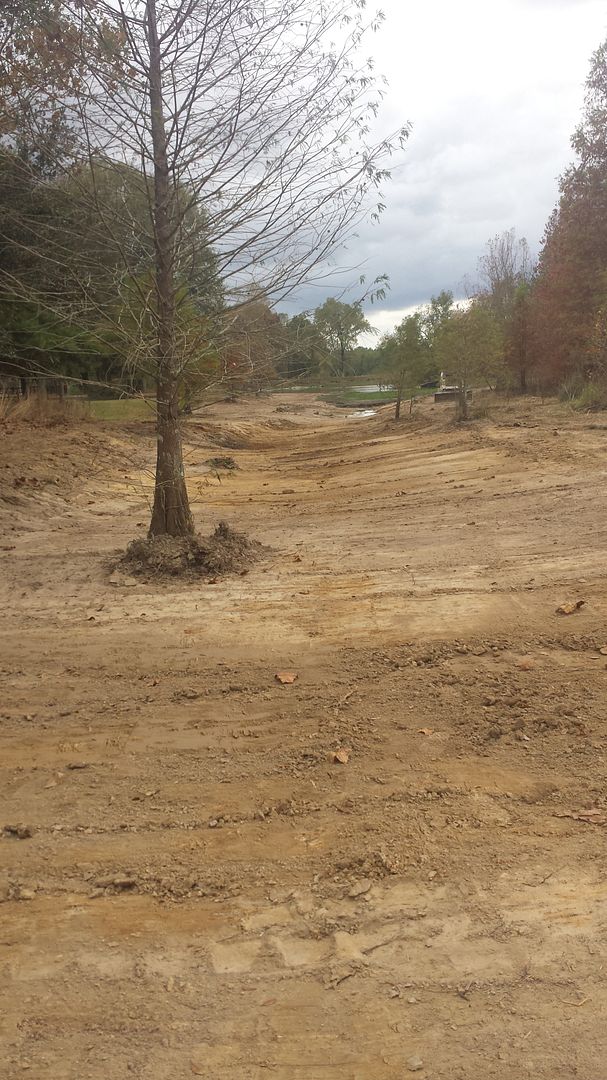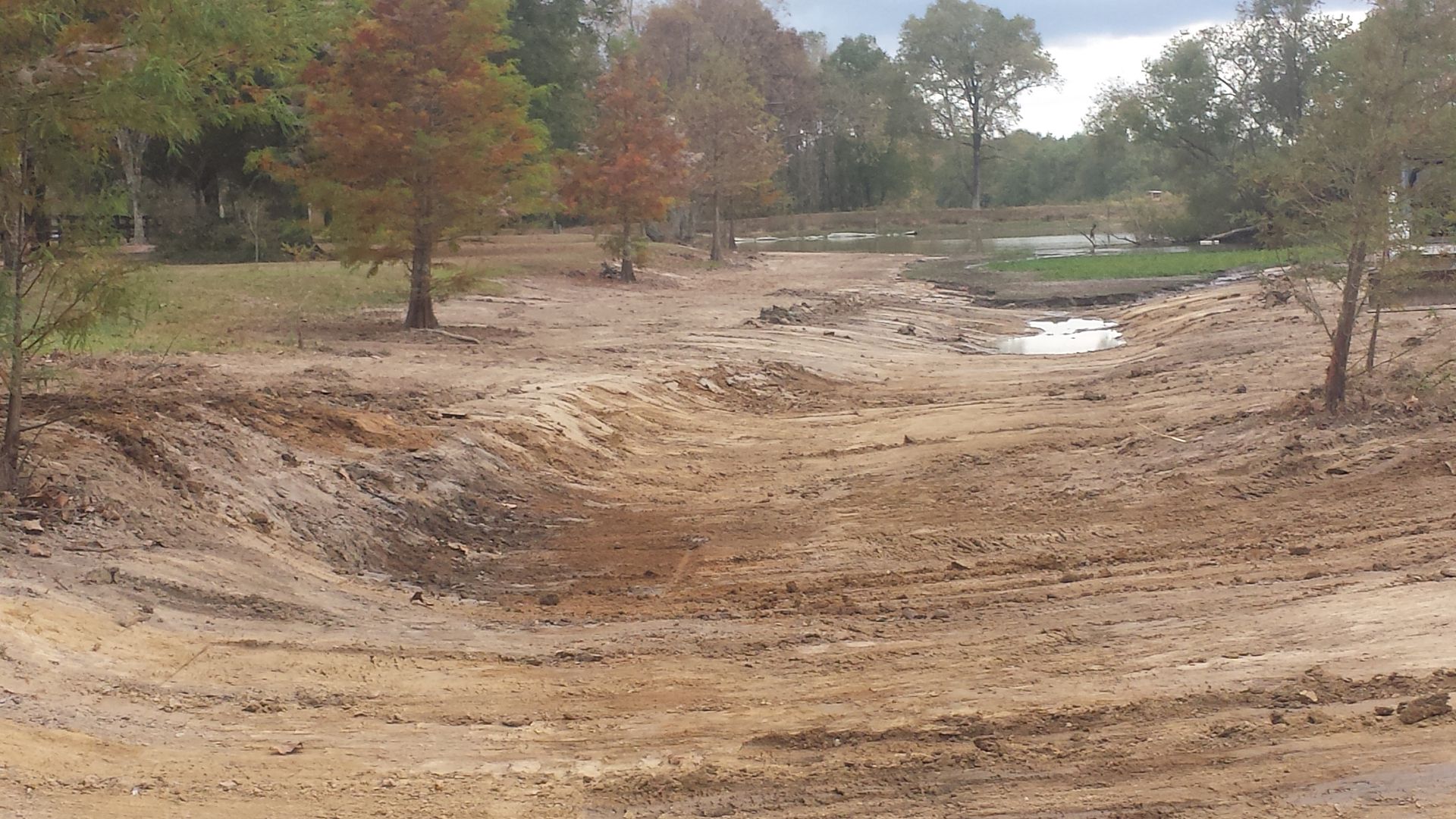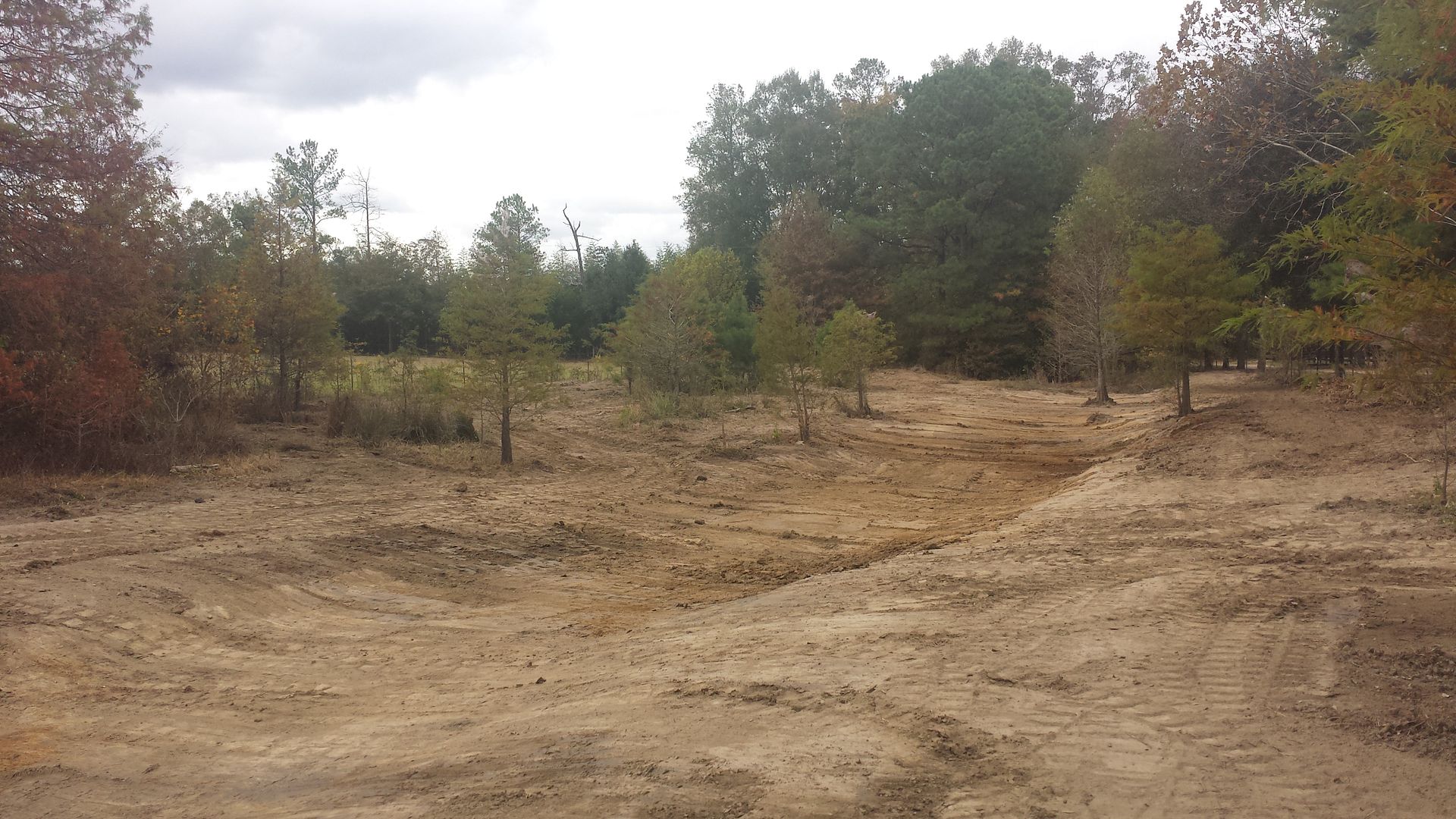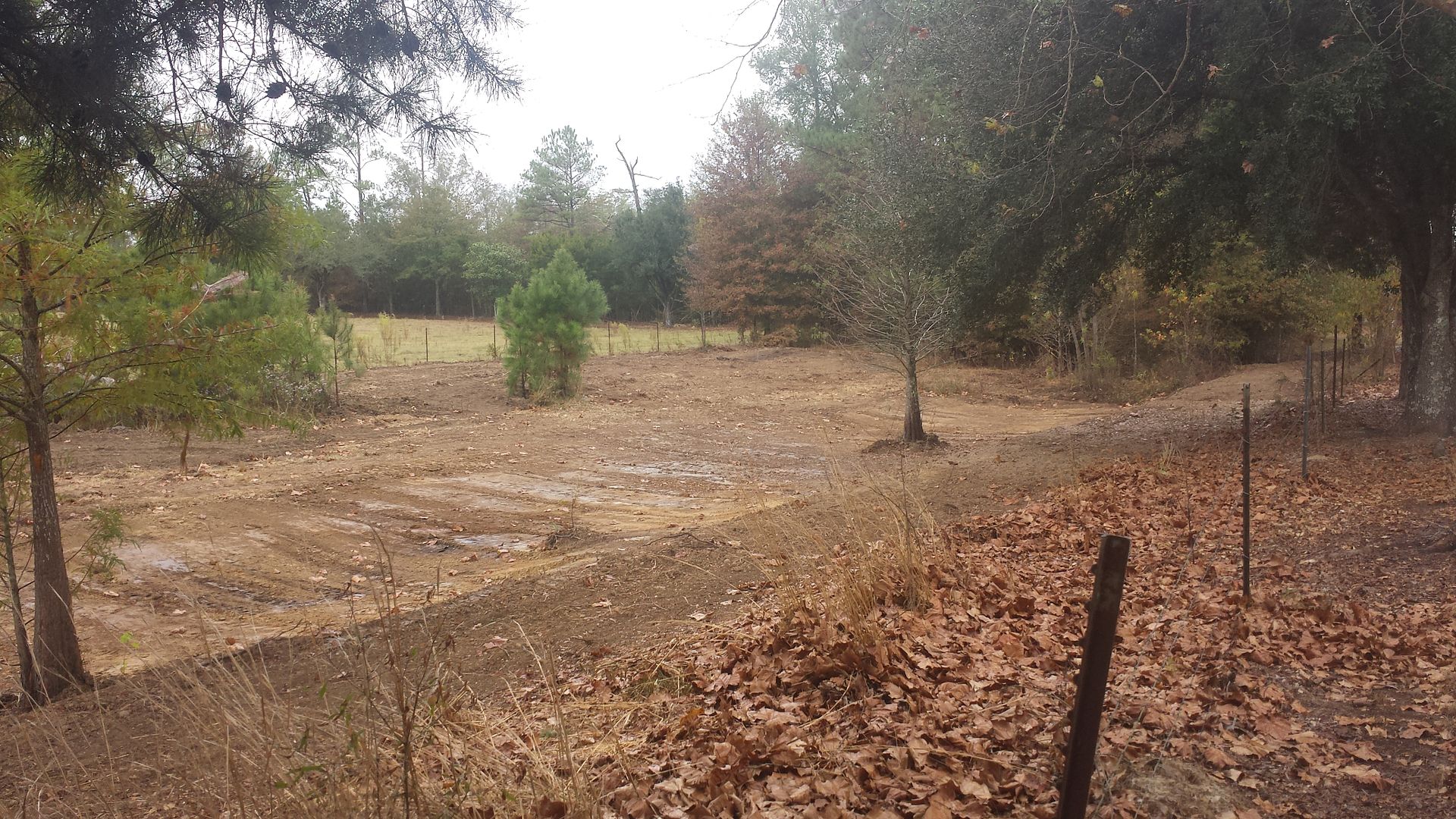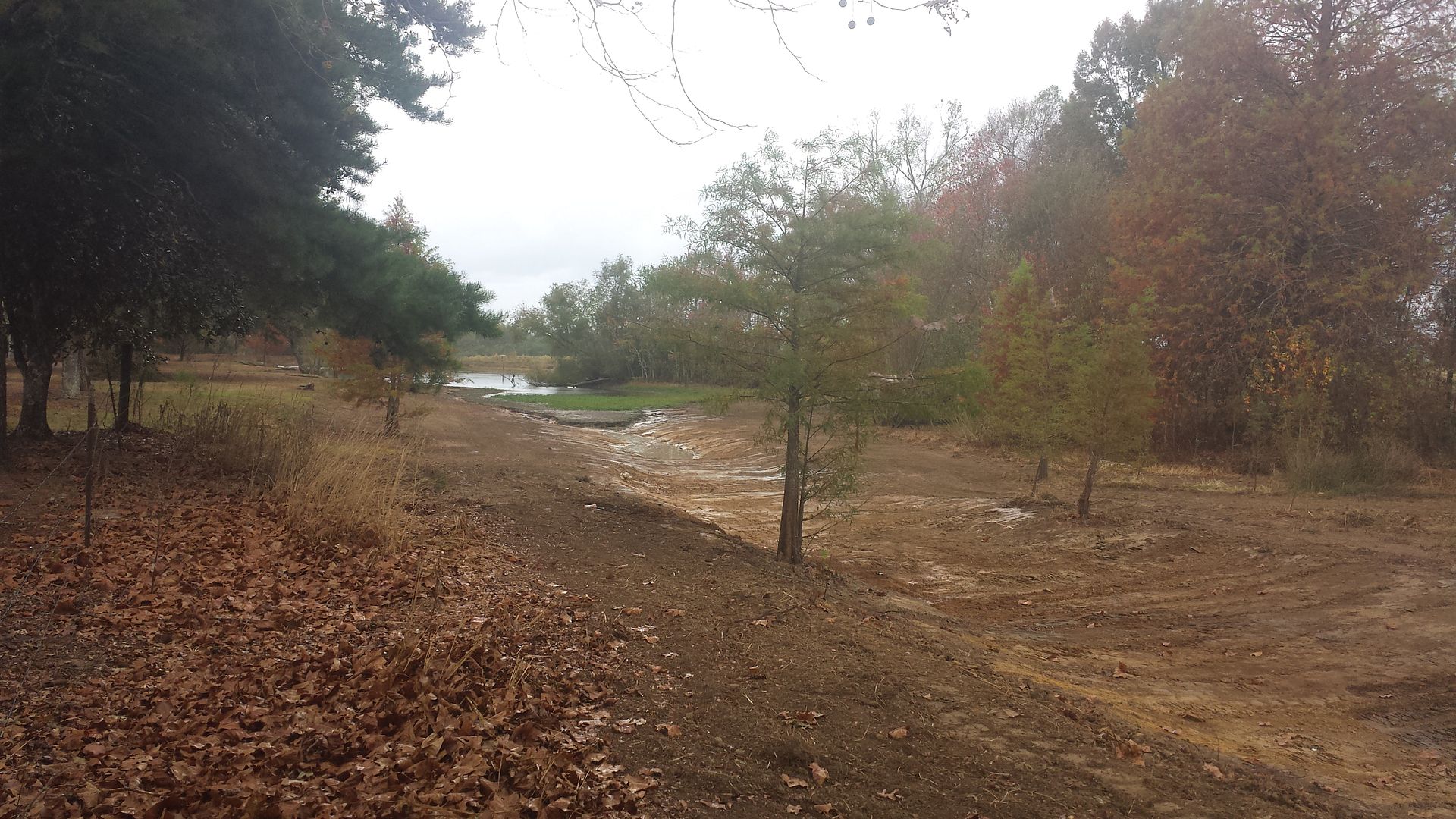 Dressed out and finished Friday evening. We started getting light rain Saturday evening. Looks like the big rain will be set in for all day today, and maybe even tomorrow. I hope the 'over flow' hold up!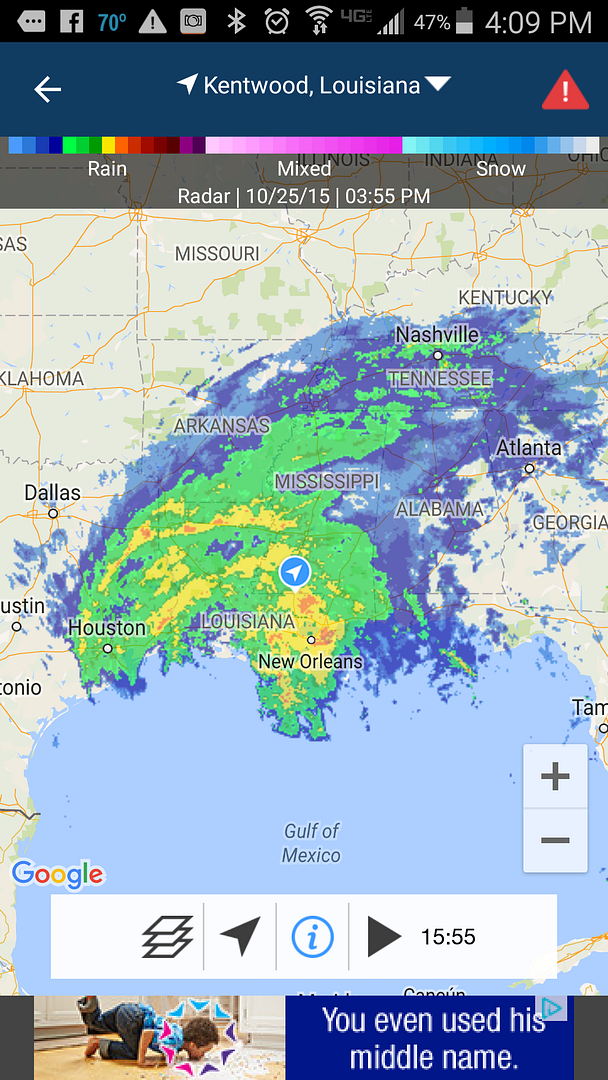 B