of this 'little' project. I have put it off for years, but now I am 'committed' on building the wood fence around the yard and down to the barn, about 1600' total. I forgot how bad I hated creosote, until the smell hit me again. I built 100's of miles of creosote post fence in the summers during HS. I know it will last longer than that other 'junk', but I have been kicking my butt on this decision ......... haha. Also have to put the runners and flooring on a 50" pier.
I saw another fence built with this creosote that was a couple of years old and I really liked it. I weathered to a dark grey color and did not have the strong smell. Looked more like weathered black paint, and I surely do NOT want to ever have to paint a fence.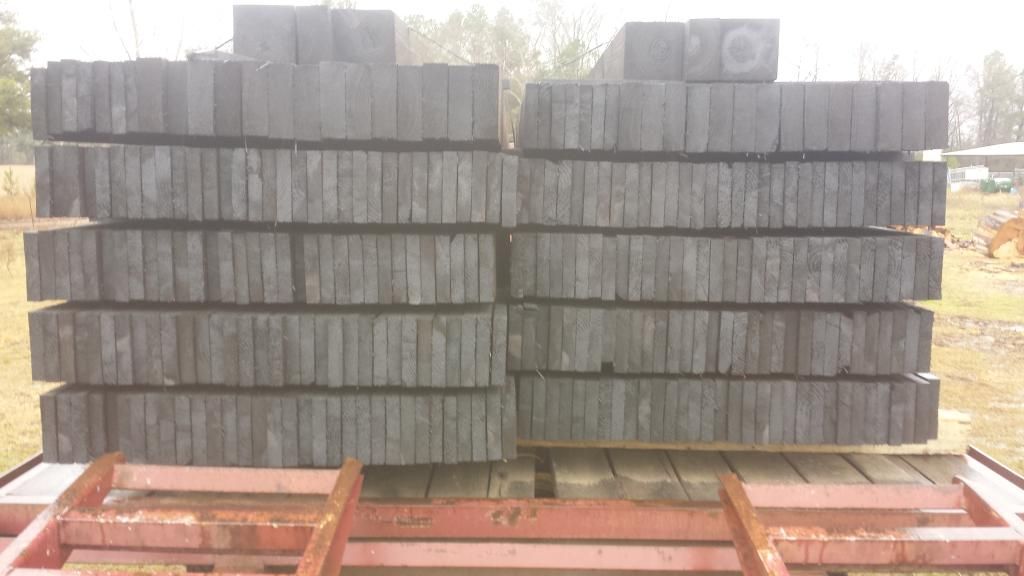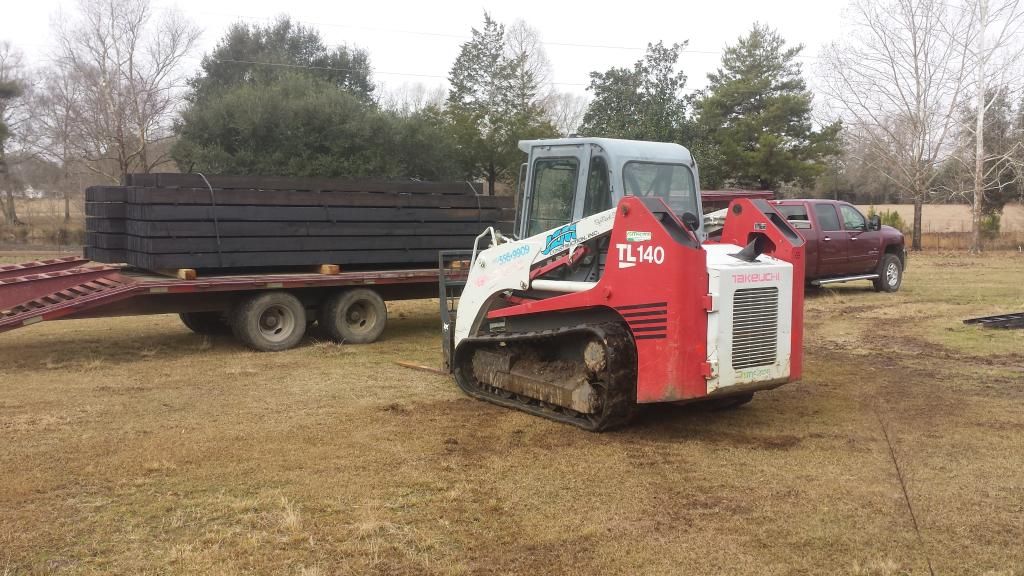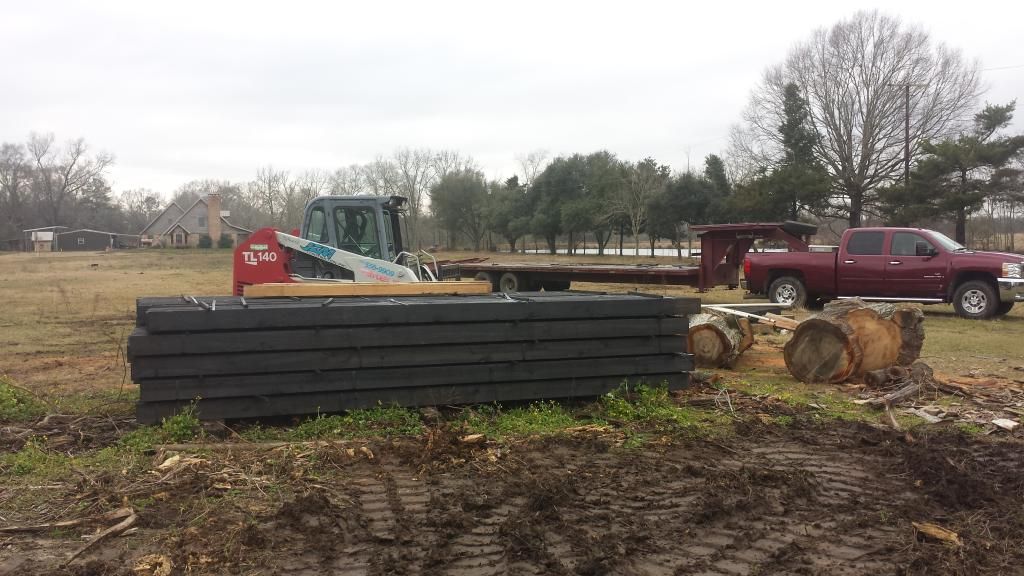 Made it home with the first load and got it unloaded, Wednesday in the rain. Went back to Brookhaven Thursday for the second load.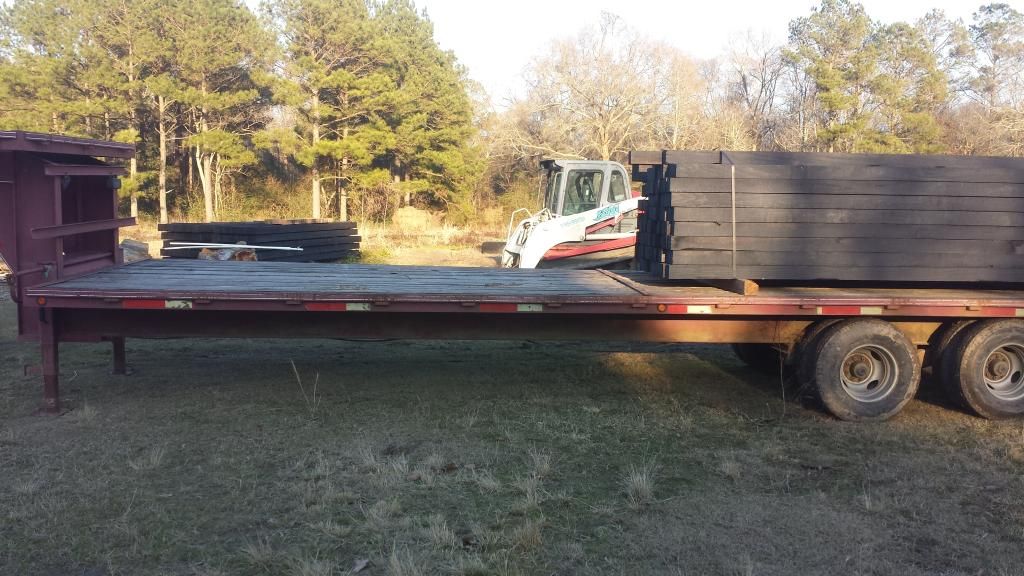 Thankfully the second load was not as big/heavy. The first load was pushing 18K#. This one was about 14K#. They said the weight is 5+ #/bd.ft.. Most of the post were on the last load and will be the first thing to be used. I will leave them on the trailer until that time, when they will have to be cut in half before using. Hopefully when the real work starts, I can find some help. Good workers are nearly impossible to find today ........... thanks to the govt welfare programs.
I hope I remember to take more pics during the process (probably be most of the year) of getting this built.