Got the stock back for my wife's 243AI.....yes we are a family of 243AI sluts. If I run mount a scope and install a trigger I think it may be a good night
Trued rem 700, Ptg bolt, handle tigged on by Nate Dagley
Benchmark 7.5T diamond fluted by Karl
HS lightweight stock painted red with black webbing.
Rifle Basics Trigger.
Think I am gonna throw a 2.5-10 NXS on there in some talleys if I have some, if not I will rail it with some NXS UL rings.
Still undecided if I am gonna ceracoat it or leave it as is. The only color I have right now is sniper gray. I have sworn off ceracoat but had to buy some to repair some screwed up coating I had done a while back.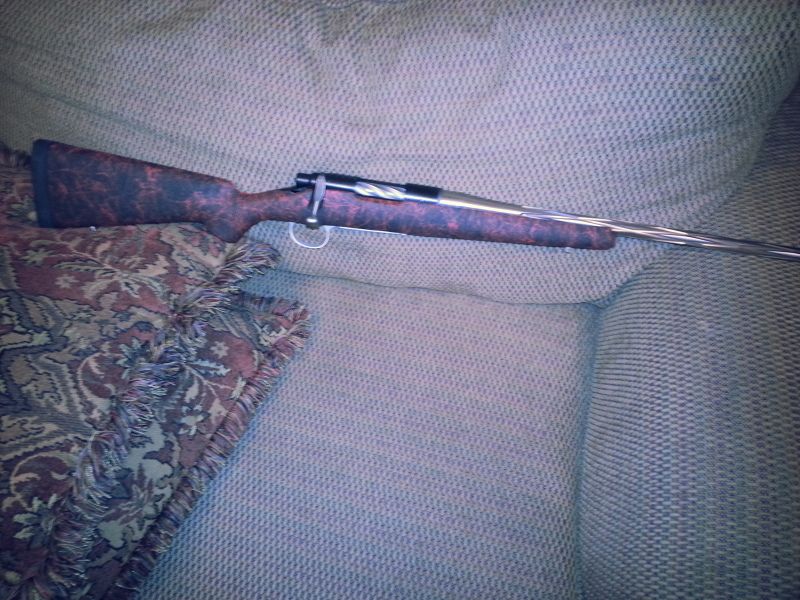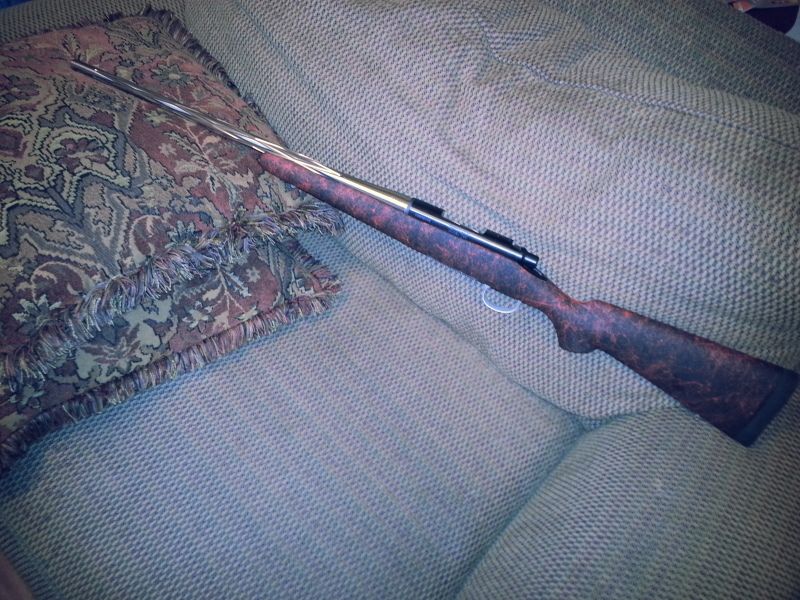 As usual sorry for the crappy cell phone pics.
I am still down in my back most days so I have been building other people's guns and having Don Geraci screw my crap together. I am closing up shop until I get my back fixed. Got 4 to get finished and I am done with standing in front of the lathe for a while.